Don't want to splurge on furniture? Turn old vintage pieces into a modern-day work of art.
When I find interesting old furniture pieces, I try my best to restore them; anything to bring some life back into the piece. I found this vintage Ethan Allen maple desk that someone had attempted to repair. The desk had layers of two different colors (one being an eyesore of a sea-foam green) and five coats of paint. I fell in love with its potential, so I took the desk home with me for $40. It took me a few hours to sand, seal and repaint. Here are a few tricks to modernize the vintage.
Vintage desk and chair, $40. Check flea markets, estate sales or Craigslist.
Refurbish and restore vintage furniture
What you need:
Sandpaper
Paint remover
2-inch putty knife
Screwdriver
Primer
Flat white spray paint
Hardware of your choice
Directions:
I'm a sucker for gold accents so I used Premium Gold Metallic spray paint for the knobs.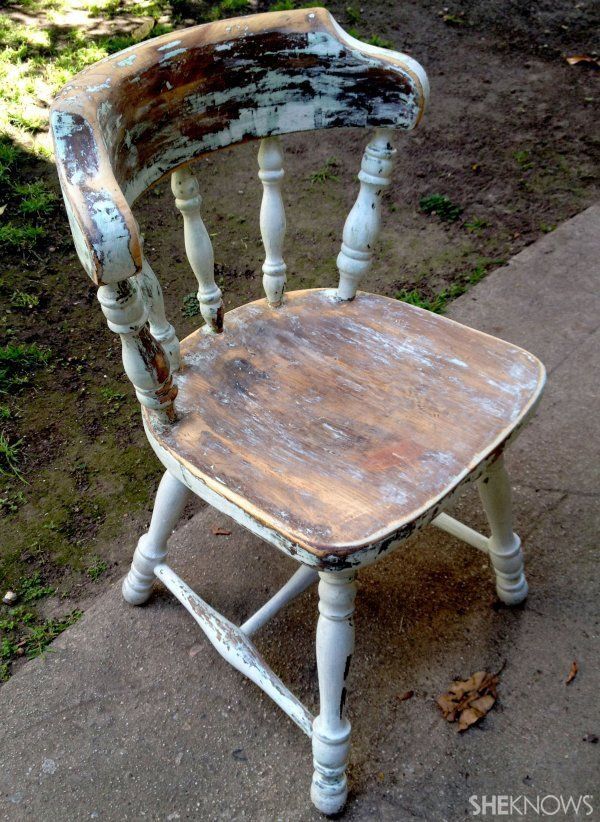 Scrape the chunky old paint off using paint remover and the putty knife. Sand the wood for a smooth surface before repainting.
Just because it's old doesn't mean you need to stick with dated adhesive drawer liners. Be creative.
Find cool printed fabrics that you love. Use these bold cottons to make accent pillows or to line the inside of your drawers.
A fun mix of prints adds an element of surprise.
Style your finished work by adding an accent throw pillow, a vase with fresh flowers and stacked books to create a bright and inviting work space.